USB devices
Our Echo USB Voice Recording devices provide powerful features for building small to medium channel count portable Digital Voice Recorders. Each model features a USB 2.0 compatible high throughput interface and combines a compact form factor with very low power consumption resulting in unmatched reliability.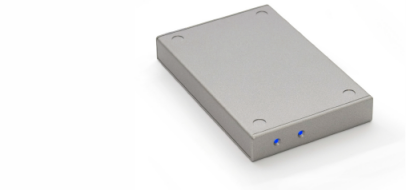 On-board DSPs and large streaming buffers impose very little demand on system and application resources.
D-channel signalling supports Call Setup, Connect, Clear, DDI number and CLI number decoding.
It also supports all major ISDN variants, Q.SIG, DASS-2, DPNSS and various PBX Digital handset D-channel protocols. This means that simultaneous recording on all channels of both upstream and downstream sides of a conversation is possible.
---
Features & benefits
USB 2.0 interface, USB powered
Non intrusive and undetectable high impedance passive monitoring
Dialled number and Caller ID signalling support
Models for PRI-ISDN, BRI-ISDN / S0 bus, Digital handsets and Analog handset / trunk lines
Digital Signal Processors for voice streaming and on-board D-channel protocol processing
Fractional and 30 channel PRI-ISDN / E1 models
Supports 64kbit/s A-law and high quality compressed 36kbit/s speech encoding
Analog models support DTMF, FSK Caller ID, AGC and speech detection
Digital models support all major D-channel signalling protocols and highly accurate DigitalVox start/stop trigerring for non-protocol applications
1, 2, 4 and 8 channel Analog, Digital handset and S0 bus models
CE, FCC and RoHS compliance
Supports Windows XP SP3, Vista, 7, 8, 10, Server 2003, 2008 and 2012
---
Inputs
Standard analogue line (POTS), basic rate (BRI) and primary rate (PRI) ISDN inputs are available, via the back panel which uses an RJ45 socket and a USB port.
---
Dimensions
SIZE: L 155mm x W 100mm x H 20mm. WEIGHT: 260g
---
Power requirements
The hardware device is connected to the host server by way of a high-speed USB2.0 cable from the rear of the unit.