GSM
Our Echo GSM Voice and SMS Recording devices provide powerful features for building portable to large channel count enterprise level GSM Voice and SMS Recorders. The PCI model occupies a single standard 5V PCI slot and combines a compact low profile form factor with low power consumption for medium density industrial chassis applications.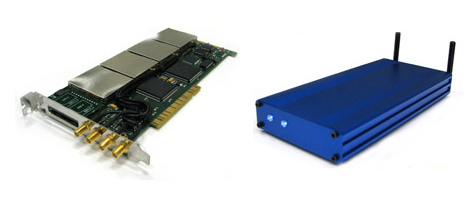 The 19" rack version with GSM plugin modules is available with 8 or 16 modules for high density applications. The USB model features a USB 2.0 compatible high throughput USB interface and combines a compact form factor with low power consumption for ultimate portability.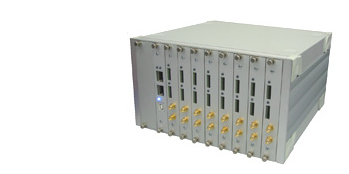 On-board DSP and large streaming buffers impose very little demand on system and application resources. Signalling support for Call Setup, Connect, Clear, DDI number, CLI number and SMS message decoding and encoding.
The speech encoding/compression is 64kbit/s A-law (G.711), 36kbit/s proprietary encoding. The estimated MTBF is 400,000 hours.
---
Features & benefits
Mid size low profile PCI board for medium density applications
19" rack version with GSM plugin modules for high density applications
Mains powered device with USB 2.0 interface for portable applications
Integrated back-to-back GSM gateways with easy SIM card access
SMA connectors for external antennas reduce EMI
Dialled number, Caller ID, User Name and SMS messaging support
Digital Signal Processor for voice streaming, tone cadence generation and on-board Call / SMS routing processing
Embedded Call / SMS routing fallback transparancy in case of OS / application failure
Supports Windows XP SP3, Vista, 7, 8, 10, Server 2003, 2008 and 2012
64kbit/s A-law and high quality compressed 36kbit/s speech encoding
Supports writing of directly playable WAV files to disk
CE, FCC and RoHS compliance
---
Technical specifications
Form factor
Mid size low-profile standard 5V PCI card, USB device or 19" rack in half or full width version
Operating temperature
0 oC to +60 oC
Humidity
5% to 80% non-condensing
Maximum power requirements
PCI model: +5Vdc (1 A) and USB model: +12Vdc (500 mA)
Operating Systems supported
All 32-bit and 64-bit Windows editions
Maximum density
Mix of 12 PCI boards for 24 users, mix of 4 USB devices for 8 users or multiple 19" racks for 64-128 users

---

Interface specifications

GSM interface
Quad Band
Gateways
Two integrated GSM gateways per user or one GSM gateway per user in conference mode (doubling the amount of users)
RF interface

PCI model: SMA connectors at PCI bracket
USB model: SMA connectors at backside device
Rack model: SMA connectors at frontside

SIM interface

PCI model: Slide-in SIM connector at PCI bracket
USB model: Slide-in SIM connector at backside device
Rack model: Slide-in SIM connector at frontside

Audio processing

Upstream & downstream audio gain
Programmable via API
Frequency response
300Hz - 3.4KHz (all compression modes)
Speech encoding/compression
64Kbit/s a-law (G.711), 36Kbit/s proprietary encoding, API programmable