Random Call Selection
When used in conjunction with call recording, this Random Call Selection report provides a perfect tool to select calls at random for spot-checking purposes.
Annotate, score, or listen to each of the calls that the report produces.
Example output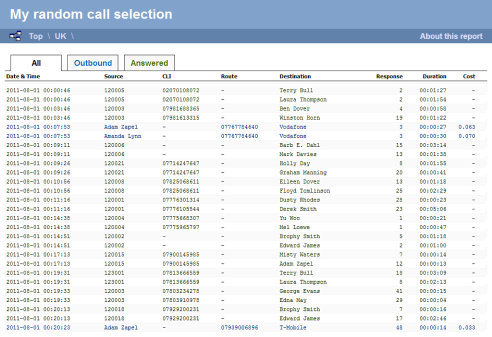 Features
This report will select a random number of calls and is ideal for auditing. This report will also be required to comply with call recording leglislation in some areas.
You simply click on the recording alongside any call to hear the associated recording. You may also view a call audit, add notes and/or score the call.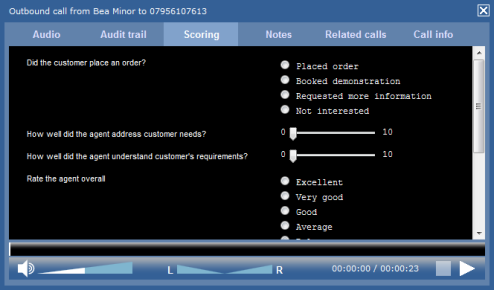 Options
You can limit the results by entering the maximum number of calls in the 'Maximum results' field. You also have the option to restrict the report on any site, group or even a specific user. You can restrict the report to a specific site or specific dates and times.
You can choose to report only on specific call types e.g. inbound, outbound calls.
Filters can be applied to report only on calls to particular destinations, LCR codes, trunk access codes or dialled numbers. You can even choose to exclude certain calls e.g. weekend calls or calls below a minimum duration.