Call logging for Microsoft Teams
Connect your Microsoft Teams tenancy to our products and enjoy all the data analysis tools you'd expect from an award-winning call logging system.
Overview
Think of the Microsoft Teams platform as one giant PBX.
Now imagine hooking that up to a call logging or accounting system, just like you would a traditional PBX.
You'd get all of the management information you'd expect about your team members, such as:
How much time they're spending on calls
How much their calls are costing
Who's talking to who and how often
What their busiest times are
How quickly their calls are being answered
When you connect Microsoft Teams to our TIM products, this is exactly what you get.. and so much more!
Introducing our Teams Connector add-on
The Teams Connector is an intermediary cloud service that connects your on-premise or cloud-hosted TIM product with the Microsoft Teams platform, delivering your calls and meetings data the moment they become available.
The Teams Connector is available as an add-on subscription service to your TIM Plus or TIM Enterprise product.
The Teams Connector allows your TIM product to capture peer-to-peer Teams calls & meetings, Microsoft Calling Plan calls (PSTN) and SIP Direct Routing calls.
Unified management information
Our secret is that we treat the data from Microsoft Teams in the same way we treat data from any other PBX, whether that's an on-premise or cloud-based PBX.
That means you get a complete picture of your entire communications activity in one central, unified system.
---
Reporting
Translate your teams' calling patterns into real business intelligence using the many in-built reports.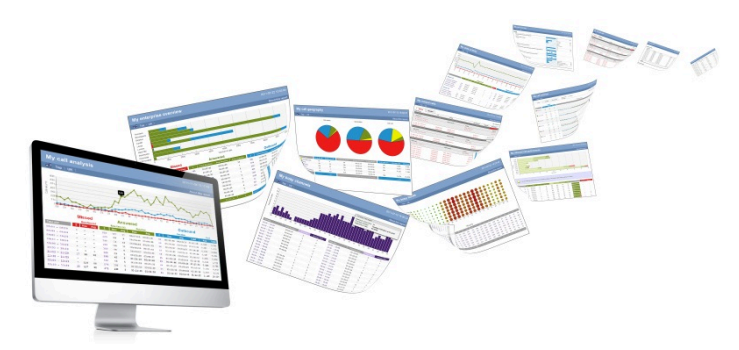 The reports have hundreds of filters and options and you can even write your own report scripts.
Get your reports interactively through a browser, or have them sent to you at regular intervals in a variety of formats.
---
Display boards
Display boards are full-screen dynamic web pages that are designed to be displayed on large-format physical screens situated amongst your teams.
They show live, up-to-the-minute call statistics, leaderboards and any custom dynamic data, so everyone sees how their team is performing.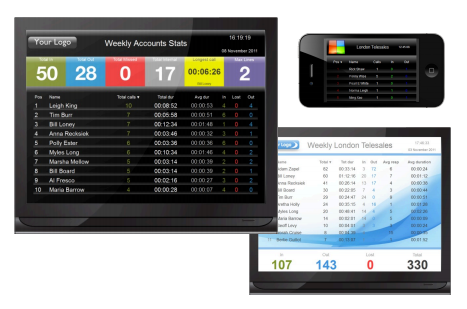 The statistics are derived from comprehensive 'stats collectors' which can be strategically dotted around your organizational hierarchy, to show just the right information to just the right people.
Display boards can scale to fit whatever device you're viewing them on, so you can even check your team stats while you're out and about on your smartphone.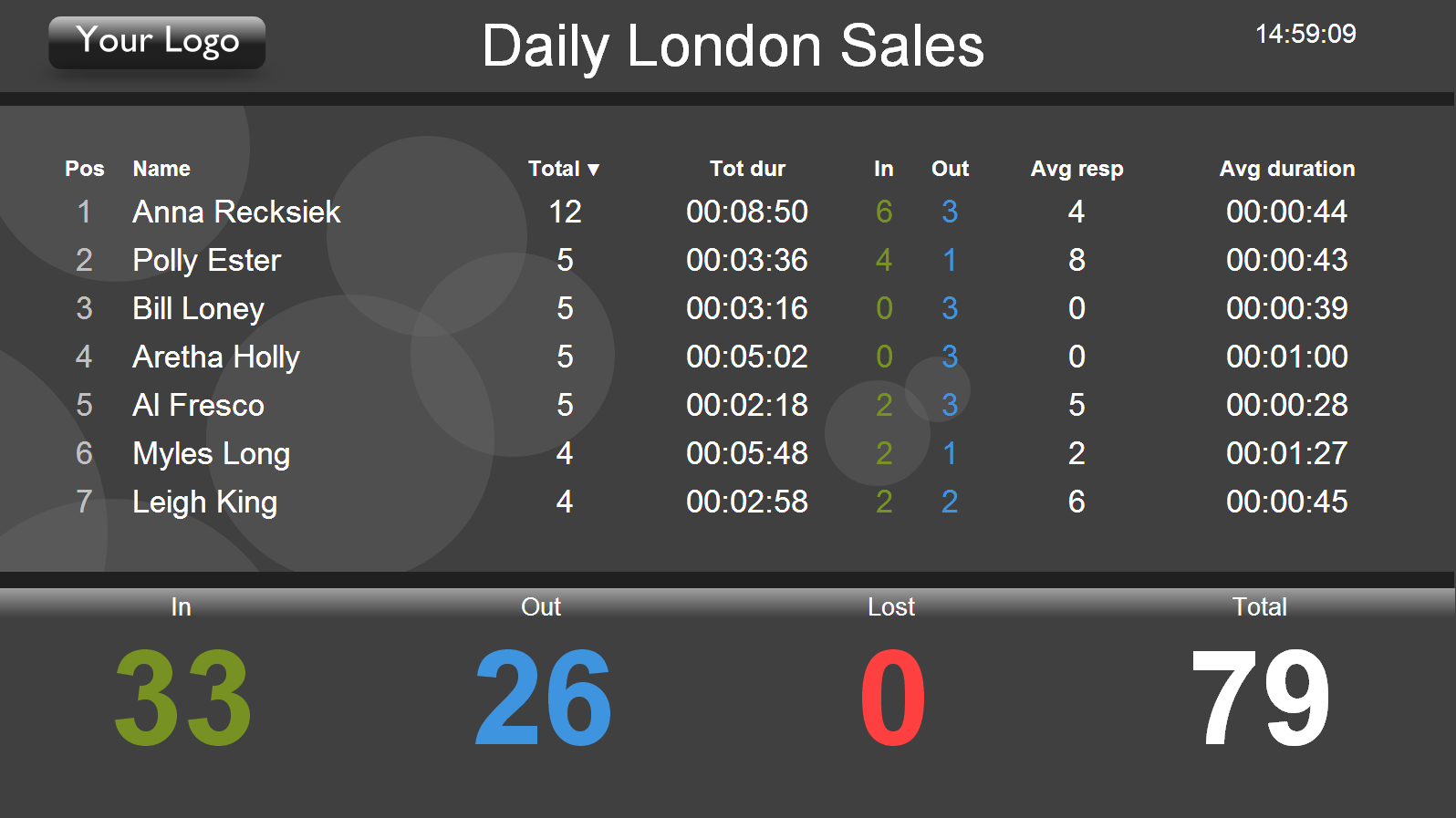 We provide a selection of template screens to get you started. You're free to customise them or create your own from scratch using the powerful browser-based screen designer.
---
Security
When authorizing us to collect your call data using your Microsoft Account, the permissions we require are both minimal and read-only so we don't touch your Teams configuration.
Your calls and meetings data is encrypted in transit and only the users you create are authorised to see your call data.
And of course, you're free to revoke access at any time using the Azure Portal.
Open API
Sharing is caring, so all of the calls and meeting data we collect from Microsoft Teams on your behalf is accessible through our web-based API.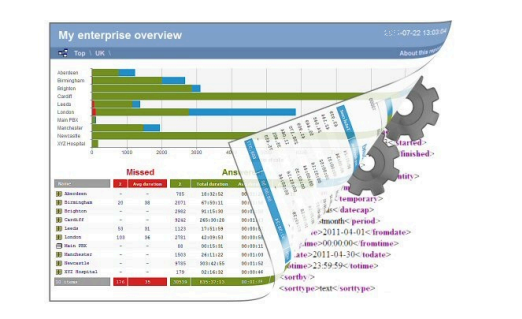 This means you're free to integrate our data with your own systems and processes. After all, it's your data!
---
Getting started
First, decide which product you'd like to subscribe to or purchase: either TIM Plus or TIM Enterprise.
Download and install the product along with your free trial license.
Sign in to your new product using a web browser.
Add a new cloud connection for Microsoft Teams using the simple two-step wizard.
Using your browser, sign in to your TIM service and get all the analysis and tools you need to manage your teams effectively.