Summary
In summary, you get a fully-integrated call logging and call recording solution that allows you to access all calls from a centralised interface, regardless of the number of sites or telephone systems. All line types are suppoerted including SIP, ISND30, ISDN2, Analogue, T1, E1.
Unlike other, separate, call recorders that require special client software, any call is securely playable through the existing web interface, using nothing more than a standard web browser! Users simply need to be provided with a valid username and password.
A host of features are accessible at the click of a mouse incl Notes facility, Scoring feature and Call Audit.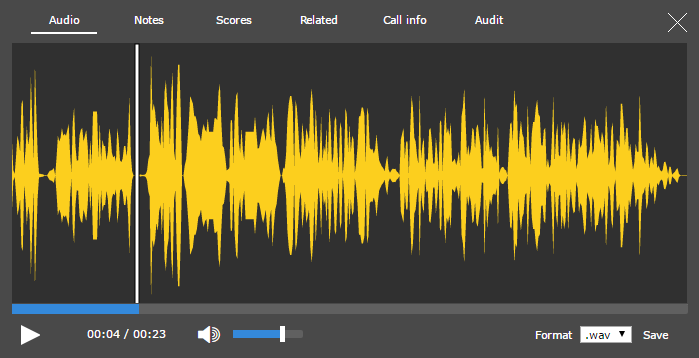 Call audio can be downloaded in multiple formats as shown in the image below: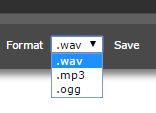 And because our call loggers are so open, your third-party software immediately gains access to the voice recordings.
So now you can integrate details of all calls and their assocated recordings into your own back-end systems, such as CRM, policy administration and supply chain systems, perhaps searching for calls by customer number, policyholder, etc.