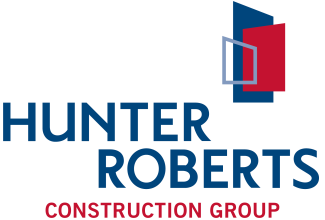 The customer
Hunter Roberts Construction Group is at the forefront of the construction industry in North America, where they bring a client-centric, streamlined, efficient and fresh approach to the construction marketplace.
Hunter Roberts's services include Preconstruction, Construction, Management, Program Management, General Contracting, Value Engineering, and Life Cycle Studies.
The requirement
With offices in New York, New Jersey and Philadelphia it was important for Hunter Roberts to have centralised access to all call information from all sites as well as call information from all temporary construction offices.
As client satisfaction is high on Hunter Roberts's list of priorities, the management team wanted to determine whether inbound calls were being answered effectively.
They also needed to monitor overseas calls and had concerns regarding telephone use at remote site depots.
Hunter Roberts have a Cisco UCM V8 phone system which works in conjunction with their existing IT network and software applications and wanted to make the most of the output supplied.
The solution
TIM Plus 400 was downloaded and connected to the Cisco UCM. AXL integration allowed the whole system to be set-up and configured in seconds.
TIM Plus's display boards provide full visibility of all call information for any team on any site. E-mail alerts provide immediate notification of any calls that may cause concern. All call data is logged and stored so reports can be produced on any historical data.
Hunter Roberts as a company is committed to continuously cultivating and maintaining client partnerships grounded in experience, judgment and integrity and were delighted to find a supplier who shared similar values.
Installation
TIM Plus was downloaded as a free trial so it could be connected to the Cisco UCM and fully tested. Because of the level of integration between TIM Plus and Cisco's AXL, set-up and configuration takes seconds. All updates and changes are automatically detected.
A US tariff was supplied so that all call locations would be logged correctly and calls were logged in US$. Within a short time of the installation the system was fully functioning, display boards populated and all reports available for use.
The benefits
The display boards provide invaluable information on all teams and sites. The synchronisation with Cisco means all adds, moves and changes are automatically picked up. All call data is stored so reports can be scheduled or run on an ad-hoc basic on any historical information.
"We purchased the software so that we can split up our users into specific call groups and assign specific rates to each call group. We were also looking for something that was easy to use."
The future
"If more users, lines or groups are added, TIM Plus will automatically pick them up. TIM Plus has all the capacity we may need for future expansion".
As well as providing the management information required to manage our telecoms infrastructure today, TIM Plus allows us to plan ahead and ensure we have effective systems in place to handle future growth.
"With this software we will be able to save considerable time with billing and project setup allowing us to spend more time on technology and not the accounting of it."