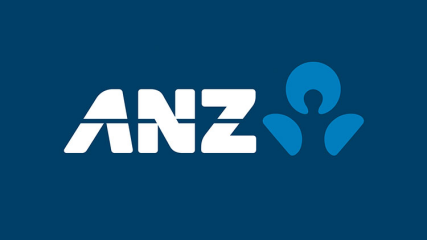 The customer
ANZ Bank is one of Australia's leading financial institutions with branch offices in most of the world's major countries. The London (Docklands) branch of ANZ Bank has 250 staff and is a major hub for their core businesses, such as City investments and global corporate transactions.
The London branch receives around 15,000 inbound telephone calls each month, both via the switchboard and direct to individual extensions. "Every call is important to us as each one represents a valued client, a transaction or an outcome," says Stevie Harrington, of ANZ Bank, London.
Previously relying on a leading brand analogue (Meridian) telephone system, ANZ Bank in London was an existing user of Tri-Line's TIM Professional call logger.
"The set-up worked very well for us and gave us everything we needed in terms of logging and managing our telephone traffic and reporting on resources and costs. We liked the oversight, reporting and analysis offered by the Tri-Line product."
The requirement
A move to a new office location in Canary Wharf called for an all-new communications platform, one that harnesses the power of latest technology to deliver the maximum efficiencies and management control. ANZ Bank chose a Cisco IP-based phone system to work in conjunction with their existing IT network and software applications.
"All of the ANZ offices worldwide will migrate to IP over time and, with the future in mind, we need a call logging solution that can really maximise the benefits of a multi-site IP network. TIM Professional gave us years of good service and would have worked well with the new Cisco system but, as our business and processes developed, we needed some additional reporting functions."
The solution
Having originally chosen TIM Professional above all other call logging products to support their previous telephone system, ANZ Bank turned again to Tri-Line seeking a more powerful solution for its new office location and IP phone system.
"Because we were happy with the existing product, we asked Tri-Line if they had anything that would match our new requirements. We saw a product demo and looked at other systems and decided that the TIM Enterprise call logger suited our needs both in terms of power and functionality - and certainly in terms of price."
ANZ Bank has built its reputation on solid financial prudence and canny foresight in the face of changing economic and customer trends. In the world of finance, like technology, issues such as capital cost and true value are important elements in any decision-making process.
When it comes to cost of ownership, the Tri-Line product delivers considerably more value than other products of a similar size and functionality and this was certainly a key factor in the purchase decision.
The benefits
"Migrating to TIM Enterprise did not involve any major 'change management' or cultural issues and using the product is not massively complex or confusing. The benefits have been clear and direct. On a daily and monthly basis, the call logger allows us greater oversight and management of telephone use, prevents abuse of our processes and helps to control costs.
I run a series of 20 monthly reports using the call logger including all inbound and outbound calls, the time and costs involved, etc. and generate phone bills for each department. On a daily basis, I run reports on most frequently dialled numbers and out-of-hours phone use."
The future
The London branch of ANZ Bank is part of an existing multi-site network that will grow as more of the organisation's worldwide locations migrate to an IP environment. "The functions of the London office will expand over time so it's vital that we have the network, the phone system and the call logging solution to meet our ongoing requirements. TIM Enterprise has all the headroom we may need for future expansion."